EAA Chapter 818 – Burlington, Washington  KBVS
---
The Coronavirus pandemic has sure changed how we live our lives. Our meetings are on hold until further notice (except online) but hopefully you can still get out and fly, if only solo. There are lots of EAA webinars to view from the comfort of your home so be sure to go to the Calendar and shop for a few you might be interested in.
---
Chapter Meetings
Starting with the January meeting, our online Zoom meetings will be held at the same monthly time and date . The Board meeting is scheduled for the First Wednesday of every Month at 1900hrs (7PM). The General Membership meeting will be held on the Second Wednesday of every month at 1900hrs (7PM).  You will receive an email, with a link for the January meeting that you must keep. The link will be used for all the rest of the meetings the rest of the year. You can also use the link on the Chapter Calendar or the newsletter.
To see the Chapter Video Magazine click here
To see information follow-up from the FEBRUARY meeting see the tab above labeled Past Meeting Information
---
Virtual Chapter Leadership Training Webinars
Join EAA Chapters staff members for six weekly Chapter Leadership Training Webinar sessions designed to help you improve your chapter and to learn about the many programs available to chapters from EAA HQ. Whether it is learning about how chapters succeed, learning about EAA chapter resources, or having the opportunity to simply ask our EAA Chapters staff questions, you will not want to miss out! Chapter officers who attend all six webinars will provide their chapter with EAA chapter recognition credit.
The first session was in January so we missed that one but you can see a recording, the next is February 11th. See the chapter calendar for upcoming dates and register. You can also click here to register.
---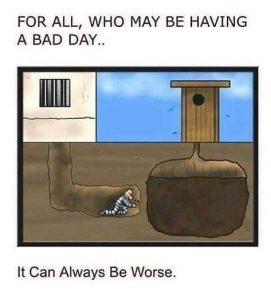 ---
New information:
1/21/21 – Added FAAST email about changes to Expermental Aircraft to the NEWS tab
2/4/21 – Added Chapter Leadership Webinars to website, calendar and Facebook.
2/8/21 – Added February newsletter
2/10/21 – Added revised scholarship rules to the scholarship page
2/15/21 – Added new tab "Past Meeting Information" containing link to fiberglass info from the Feb. meeting speaker
2/24/21 – Added  link to Fiberglass Supplies How-to videos
---
Do you wonder what other EAA chapters are up to?   Fly-ins, burger burns, fundraisers or presentations are some of the activities you can find.
See the Helpful Links tab above to see links to other chapter websites and newsletters.
---
SKAGIT EAA CHAPTER 818 REGULAR MEETINGS:
10am – Second Saturday mornings of every month in the "Port of Skagit Hearing Room." here at the airport.
11am  – Program
9:00am Board Meetings are held before the General Meeting – bring your own breakfast. Currently in the Port of Skagit Hearing Room and are open to all.
See our calendar here for events of interest: http://skagiteaa.org/calendar/
---
UPDATES:  If you have news or events to add here please contact: Bill or Brad (see contact tab for address)
---
WHAT WE ARE ALL ABOUT:
Our group of aviation enthusiasts, made up of pilots, mechanics, CFI's,
retired veterans, and interested persons meets once a month at the Skagit Regional Airport to
discuss mutual interests, share current aircraft projects, safety information, and to become enlightened
by a featured speaker with an adventure to share.
We also host "Spot Landing" contests, barbecues, and participate in other local fly-ins, such
as in Anacortes, Arlington, and at Mears Air-Field located in Concrete. Our Chapter
participates at the Arlington Air Show by sponsoring the "Fly-Mart" booth
during the course of this event. Owning an aircraft is not a prerequisite; just
an interest in aviation is all that is required, and hopefully, a desire to become
involved with a great Chapter.
One of our most anticipated events is flying children & teens from the ages
of 8-17 years of age, free, through our Young Eagles Program, sponsored
through the EAA Organization in Oshkosh, WI. Pilots volunteer their time and
the expense of aircraft fuel to ensure that any child can experience the thrill of
flying.
This event requires just as many "ground-crew" volunteers as pilots. On the
average, we fly 60 children every year in the late summer time during this one
day event.
We work closely with the the Skagit Airport Support Association (SASA), the Heritage
Flight Museum, the Port of Skagit and  other area aviation related outfits – to help
build a healthy, vibrant, innovative, and safe community of aviators.
Hope to hear from you, or better yet, see you at our next meeting!